How To Build Pull Out Shelves
With the right plans, materials, and equipment, you can add a Pull Out Cabinet Shelf, as shown here.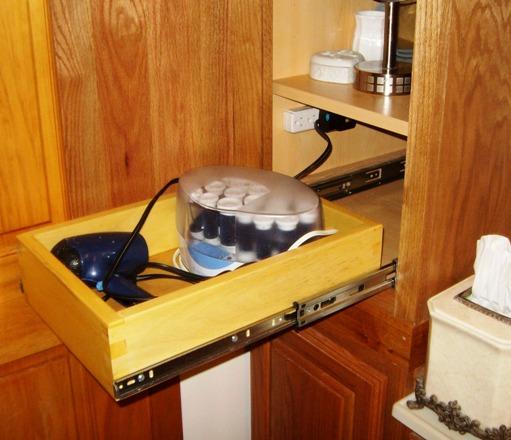 Materials:
3/4" x 4" x 8' Pine, Poplar, or other desired wood material: One piece for the four sides of each shelf required
1" x 2" x 48" Wood: Any type of wood for spacers for each slide
1/4" x 12" x 24" Plywood Panel: One piece for each drawer bottom Panel
1" Screws
Drawer Slides: One set per shelf
Sandpaper
Wood Filler and Glue
Satin Finish Polyurethane Poly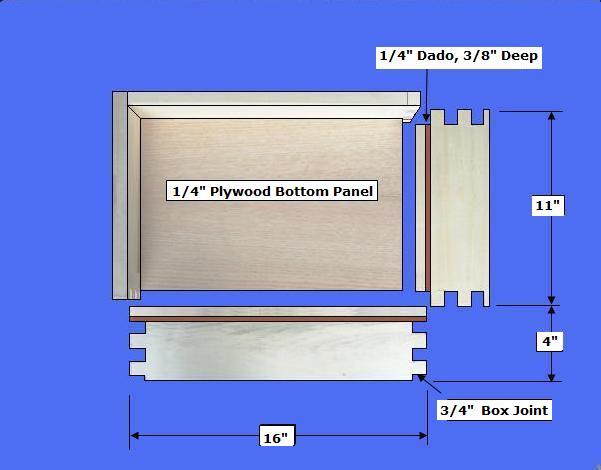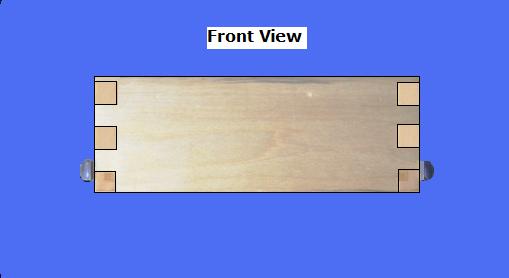 Step 1: Cut the Shelf Pieces - Determine the desired size of the Shelf: Width: Measure the width opening of your cabinet minus the thickness of the slides. Length: Measure the depth of the cabinet minus 1"
Select the 3/4" x 4" pine stock; cut two pieces for the front/back (the dimensions here are @ 11"); Cut two pieces for the sides (these pieces are cut @ 16")
Select the four sides and dado a 1/4" cut on the bottom/interior side 3/8" from the bottom edge, and 3/8" deep to receive the bottom panel
Select the four sides; Cut the corners as desired with 45 degree corners, Box, or Dove Joints
Select the four sides; Dry fit the shelf pieces; measure and cut the 1/4 plywood Bottom Panel
Select all pieces; Sand all pieces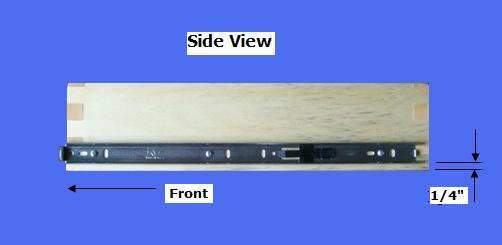 Step 2: Assemble the Shelf Pieces - Select all pieces
Select the four Sides and glue them together; Allow the Bottom Panel to float
Select the set of Drawer Glides; Separate the Glides and attach the correct half to the Shelf (one on each side), as shown above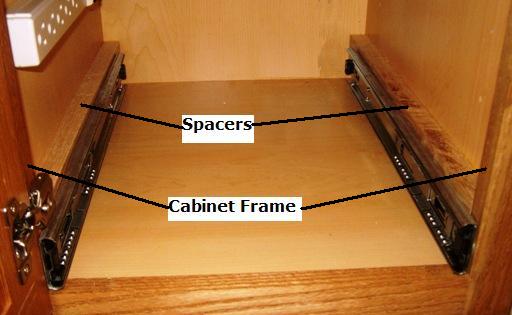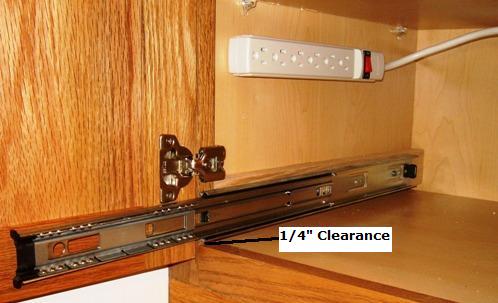 Step 3: Complete Shelf Glide Installation - Select the Glide and Spacer to be attached to the cabinet
Select the Spacers; Measure the depth of your cabinet from the inside of the Cabinet Face Frame to the cabinet's back panel; Cut two Spacer pieces to fit. Plane or cut the thickness of the Spacers to the same thickness required to bring them even with the Cabinet Side Face Frames
Determine the placement of the Spacers and attach them on each side of the cabinet with glue and screws, as shown above
Select the Glide Halves; Determine the placement of the Glide Halves and attach them to the Spacers with the screws provided with the Glides, as shown above (1/4" clearance is shown here); Use a measuring block for both sides to ensure they are perfectly horizontal when attached
Test fit the Gliding Shelf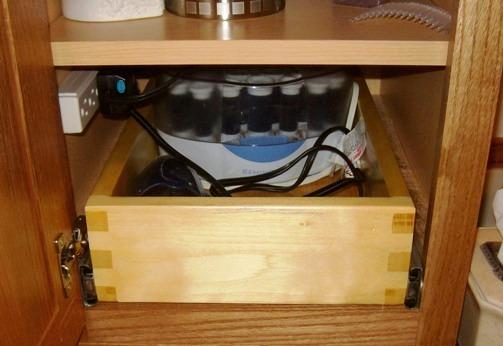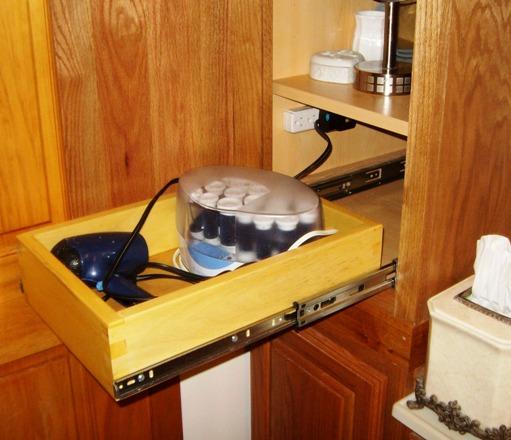 Step 4: Finish the Shelf - Select the finishing materials
Fill all holes and cracks with filler; sand all surfaces
Apply poly
Enjoy your Pull-Out Shelf
Copyright 2013 - Wayne Murray
If you are a member of a non-profit organization and have any requests or suggestions regarding projects for your group, you can send Rod an email at: rodneyg@cheqnet.net